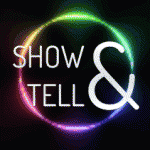 The new user interface for Ex Libris' discovery product, Primo, is a direct result of a product enhancement request by customers in 2014-2015.  The initiative represents one of the most productive product collaborations to date between the ELUNA/IGeLU User groups,…
Please fill out the program evaluation for ENUG 2016: https://goo.gl/forms/IvjJXLU1Hkb6n3iv1
We have now closed registration, after receiving a record number of registrations. We exceeded our goal, and are now filled.
The hotel: Americas Best Value Inn is now full. For more information about other local area accommodations, please visit: http://www.newpaltz.edu/visitorsguide/lodging.html
Registration for ENUG 2016 is now open until October 20th. Register and pay by October 14th to get the early bird discount: only $75. Please visit ENUG 2016 Conference Page.
The Call for Proposals for ENUG 2016 is open now until July 20th! Please consider contributing to the conference. If you think you have a good idea, you probably do! PROPOSAL FORM
For those who will be in attendance at ELUNA 2016 in Oklahoma City, don't forget to stop by the ENUG Regional Users Group Meeting on Thursday, May 5th from 5:15-6:00 in Meeting Room 11.
On Friday, March 4th, ENUG will be hosting a virtual conference on 'Data Cleanup'. We will be discussing the tools that systems and tech services folks use in the process of data cleanup. Please contact Kevin Collins (Kevin.Collins@MAIL.CUNY.EDU) for additional…
Registration is full.  We will not be able to accommodate walk-ins.
Please join your fellow ENUG attendees Wednesday Oct 28th ANYTIME between 6 pm to 8 pm at 99 Restaurant in Waltham. This regional chain restaurant & pub has a variety in food choices.  It's about a mile up South Street…