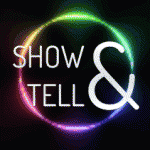 The new user interface for Ex Libris' discovery product, Primo, is a direct result of a product enhancement request by customers in 2014-2015.  The initiative represents one of the most productive product collaborations to date between the ELUNA/IGeLU User groups,…
Please fill out the program evaluation for ENUG 2016: https://goo.gl/forms/IvjJXLU1Hkb6n3iv1
We have now closed registration, after receiving a record number of registrations. We exceeded our goal, and are now filled.
The hotel: Americas Best Value Inn is now full. For more information about other local area accommodations, please visit: http://www.newpaltz.edu/visitorsguide/lodging.html
Registration for ENUG 2016 is now open until October 20th. Register and pay by October 14th to get the early bird discount: only $75. Please visit ENUG 2016 Conference Page.